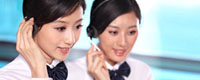 Tel: +86-534-5737702
Fax: +86-534-5340516
E-mail: [email protected]
Add: No.80 Changxing road, Economic Development Zone, Dezhou, Shandong, China
Skype: betterdrilling2008



BETTER is also working on centrifugal slurry pump for the strong abrasive slurry with high concentration. Mainly applying in minerals processing, electrical factory preparation, coal washing, chemical processing, sand & gravel handling. They are divided into Heavy Duty Slurry Pump, High Pressure Slurry Pump, Rubber Lined Slurry Pump, Gravel Pump, and Submersible Slurry Pump and a full range of fluid end parts including frame plate, expeller, expeller ring, frame plate liner, packing gland, Impeller, Volute Liner, Thoratbush, Cover plate, volute liner, bearing housing, back liner, front liner, shaft sleeve, lantern ring, packing, etc.
BETTER BT-ZJ series of Centrifugal Slurry Pumps offers:
• AH(M) series
• AH(R) series
• HH series
• G series
• SP/SPR series
• ZJQ series
Total: 4
Page: 1 / 1
First
←Previous
Next→
End