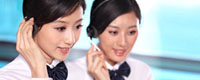 Tel: +86-534-5737702
Fax: +86-534-5340516
E-mail: [email protected]
Add: No.80 Changxing road, Economic Development Zone, Dezhou, Shandong, China
Skype: betterdrilling2008



BETTER designs and produces series of heavy-duty centrifugal pumps which is equivalent to all kinds of foreign major brand design, basing on the introduced brand drawings and samples. Though our pump's function is similar as most of factories made in China, but why we gave up the domestic common design to build a new line:

1. Mission centrifugal pump line has proven to be the best centrifugal design for handling abrasive mud to compare with other brand centrifugal pumps made in China;
2. Foreign design pumps deliver superior performance, better longevity, and these pump line offers a broad selection of innovative features for a variety of routine, demanding, abrasive and corrosive applications;
3. In order to better stand with other popular brand pump existed in the markets, we must make sure our pump and parts compatible with them;
4. To save or reduce the usage cost for all the users because of all BETTER pumps and parts completely replaceable.


BUT BETTER COULD PROVIDE A MUCH COMPETITIVE PRICE FOR YOU.



And,

All BETTER pumps are build using the excellent quality components, and its parts are 100& identical in all dimensions to Mission™ Magnum™, 2500 supreme™, Halco™ 2500, SPD™ Baker™ Mud Hog™ 2.5, MCM™ 250 series, Double life™ 250, Derick Premium™ 250, XBSY™/Victory/Westpetro, TSC™/HCP, Mattco™, Cobra Pump, Harrisburg™, and Dragon™ 250, etc.

BETTER BT-SB series of Centrifugal Sand Pump offers:
• Mission Magnum Style
• Mission Sandmaster Hydraulic Drive Style
• Mission Spacesaver Close Coupled Style
• Mission Magnum XP Style
• MCM 250 Style Centrifugal Pump
• SPD Mud Hog 2.5 Style
• Premium 250 Style Centrifugal Pump
• Mission Vertical Style
• Shear Pump
• Centrifugal Pump Package Skid


• O.E.M. Pump Interchangeable Spares


Common Application


• Mix and transfer abrasive fluids for drilling industry;


• Applied in Barite, ferric oxide, mineral oil, base drilling mud, glass fibers, sugar processing, Ash or coal conveyers, cement, mine de-watering, lime slurries, kaolin clay, crystalline forms;

• Best choice for solid control system or mud cleaning system for land and offshore drilling rigs;
• 10×8×14 & 8×6×14-applies to over 3000m well with strong viscosity & specific gravity fluid;
• 8×6×11-applies to below 3000m well, to equip with desander, desilter and mud mixer;
• 8×6×11 & 6×5×14-also be used as a charging pump for triplex mud pumps;
• 6×5×11 & 5×4×14-usually applies to truck-mounted drilling rigs;
• 4×3x13-usually used as measuring pump for measuring tanks;
• 3×2x13-usually used as clean water pump for water tanks or liner cooling system.