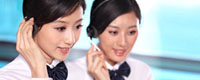 Tel: +86-534-5737702
Fax: +86-534-5340516
E-mail: info@drillingfluidequip.com
Add: No.80 Changxing road, Economic Development Zone, Dezhou, Shandong, China
Skype: betterdrilling2008



Product name : BT-ZJQ Submersible Slurry Pump

Model No. : BT-ZJQ

Quality Standard : API & ISO

Origin : CN

Package : Plywood case / Steel Pallet

HS code : 8413709990
Details:
BT-ZJQ series Submersible Slurry Pump
High Efficiency Submersible Slurry Pump with bottom agitator impeller


ZJQ type submersible slurry pump is a kind of pump connected with the coaxial motor directly, and the pump fluid end components are made of high chrome alloy steels with good abrasion. Its advanced structure of wide flow channel, excellent sewage capacity and good corrosion resistance, to ensure it is widely used in metallurgy, mining, power plants, and other slurry liquid removal and transportation.

This series of pumps are designed and manufactured, combining foreign and domestic advanced technology. In addition to the main impeller, there is an additional agitating impeller in the external bottom, which can stir the precipitate into turbulence to pump it without auxiliary devices, to achieve high concentrations of transmission.
Unique sealing device can effectively balance the pressure of the oil chamber inside and outside, to make both ends of the pressure of mechanical seal balance, ensure the operation reliability of mechanical seal to maximum, and greatly extend its service life. The motors are taken overheating protection, according to customers' request; we can increase water detection and so on protection device, so that the pump can lead a long-term safety operation in harsh conditions.

ZJQ type submersible slurry pump is applicable for pumping the fluids with large solid particles, mud, sand, slurry ore, iron ore, and sediment in the sewage treatment, etc.

Use Conditions

AC Electric Motor 380V/50HZ 3Phase, and the capacity of the substation transformer is two or three times of the rated capacity of the motor. Power source can be customized on request. And it is available to connect VFD (Variable Frequency Drive) to work effectively.
Medium temperature should not exceed 60℃, no flammable and explosive gas.

The max. weight concentration of the solid particles in the medium, 45% for ash, and 60% for slag.

Max. Depth submerged should not exceed 20M, and min.depth submerged takes submerging the motor as reference.

Vertical and continuous operation.

Class H Insulating Grade.


Performance Table details to contact our sales!

Overall Dimension