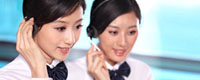 Tel: +86-534-5737702
Fax: +86-534-5340516
E-mail: [email protected]
Add: No.80 Changxing road, Economic Development Zone, Dezhou, Shandong, China
Skype: betterdrilling2008



Product name : Heavy Duty Cent Pump

Model No. : BT-SB Magnum series

Quality Standard : API & ISO

Origin : CN

Package : Plywood case / Steel Pallet

HS code : 8413709990
Details:
Mission Magnum style Centrifugal Pump with Open Impeller for the Toughest Application
BT-SB Magnum series Centrifugal Sand Pump


BETTER BT-SB Magnum series centrifugal pumps are designed for the widest drilling fluid processing industry, including shale shaker, desanding, desilting, mud pump charging and mud system in oil exploration. Where Mission™ Magnum™ I / 2500 Supreme or MCM™ 250 series centrifugal pump are used, BETTER BT-SB centrifugal sand pump will work or beyond your expectations.
It has an open impeller design that contains wide-tipped vanes and a more tangential circumference of the suction allowing the pump to create a smoother flow pattern when handling abrasive fluids.

Feature
Available in hard ductile iron, high chrome alloy fluid ends(casing, impeller, wear pad, stuffing box), customized fluid ends in stainless steel or aluminum bronze acceptable;
High volume/lower pressure performance perfect for oil-based drilling mud, cement, slurry, mine dewatering, etc.
Available in 8 different size, 3x2x13, 4x3x13, 5x4x14, 6x5x11, 6x5x14, 8x6x11, 8x6x14, 10x8x14;
Heavy-duty frame design;
One-piece concentric and thicker casing;
Same power end, to reduce greatly spares inventory;
Open impeller with wider vanes for high viscosity drilling fluid transferring;
High quality O.B.duplex angular contact bearings and I.B. bearing of single roller bearing;
Roller inboard Bearing and Ball inboard bearing for option;
Tungsten-Tungsten mechanical seals and 3-piece back-up packing;
External adjustment of impeller clearance extends pump performance life;
Same size as NOV™ Mission™ Magnum™ series, and replaceable with other popular brand pumps by same pedestal size;
The pumps can be unitized with Ex-proof electric motors, diesel engines in-line or over-belt driven configuration;
Three layer of paint for better surface protection, the top is superior epoxy resin-based paint, we accept customized paint brand or color at zero charging fees, or deliver in the status with bottom paint only, we are your "workshop" in China to complete all your imagine on the pumps.

Complete Bare Pump w/o Motor
BT-640202123-ITXX** 3 x 2 x 13 Centrifugal Pump, Mechanical Seal 640202123ITA0
BT-640202222-ITXX** 4 x 3 x 13 Centrifugal Pump, Mechanical Seal 640202222ITA0
BT-640202321-ITXX** 5 x 4 x 14 Centrifugal Pump, Mechanical Seal 640202321ITA0
BT-640202529-ITXX** 6 x 5 x 11 Centrifugal Pump, Mechanical Seal 640202529ITA0
BT-640202628-ITXX** 6 x 5 x 14 Centrifugal Pump, Mechanical Seal 640202628ITA0
BT-640202826-ITXX** 8 x 6 x 11 Centrifugal Pump, Mechanical Seal 640202826ITA0
BT-640202925-ITXX** 8 x 6 x 14 Centrifugal Pump, Mechanical Seal 640202925ITA0
BT-640203121-ITXX**10 x 8 x14 Centrifugal Pump, Mechanical Seal 640203121ITA0




Common Application


Barite, ferric oxide and mineral oil
Base drilling muds
Glass fibers
Sugar processing
Ash or coal conveyors
Cement
Mine de-watering
Lime slurry
Kaolin clay
Crystalline forms


For more info about the pump selection, performance curve and specification table, please contact us our sales!