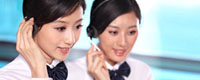 Tel: +86-534-5737702
Fax: +86-534-5340516
E-mail: info@drillingfluidequip.com
Add: No.80 Changxing road, Economic Development Zone, Dezhou, Shandong, China
Skype: betterdrilling2008



Product name : OTECO Style Mud Gate Valve

Model No. : BT-GV OTE series

Quality Standard : #API & ISO

Origin : CN

Package : Plywood case / Steel Pallet

HS code : 8481804090
Details:

BT-GV OTE series Mud Gate Valve
OTECO Model 72 style Mud Valve with unique structure design & long service life

BETTER BT-GV OTE Mud Gate Valve is equivalent to OTECO model 72 series, easy operation, tight shut offs, long service life before overhaul. This assures simple, fast, low cost renewal in the field.



Specifications



Size: 2", 3", 4", 4" x 5"

Working Pressure: 2000psi, 3000psi, 5000psi

Working Temperature: -46°C ~ +240°C

Connections: LP Threaded, Butt-weld, Flanged, Union Available

Working Medium: Sour Gas, Water Flood

Valve body protected by oil and abrasion resistant long life rubber seals

Full rising, one piece forged gate & stem, shows at a glance if valve is open, partly open or closed.

Application
Mud pump line, standpipe manifolds, oil and gas pipelines, abrasive drilling mud system, corrosive water flood lines, cementing services, wellheads, and well treating chemicals

Part List Reference

NO

DESCRIPTION

MATERIAL

2000/3000/5000 WP

2"

3"

4"

1

HANDWHEEL

/

M120132

M120142

M120143

2

STEM NUT

/

M120232

M120242

M120243

3

GATE

4130 Nickel Plated

316SS

M120323

M120333

M120343

4

SPLIT BONNET ASSEMBLY

Incl. item5, 6 &17

M120432

M120442

M120443

5

BONNET BOLT

2 req'd

M120532

M120542

M120543

6

BONNET NUT

2 req'd

M120623

M120623

M120643

7

STEM PACKING

BUNA-N

VITON

M120732-1

M120732-2

M120742-1

M120742-2

M120743-1

M120743-2

8

STEM PACKING RING

1020 Cadmium Plated

316SS

M120832

M120842

M120843

9

VALVE BODY

Standard/Sour Gas

M120925

M120935

M120945

10

GATE PACKING

BUNA-N

VITON

M121023-1

M121023-2

M121033-1

M121033-2

M121043-1

M121043-2

11

WEAR PLATE

1026 Carburized/316SS

M121123

M121133

M121143

12

O RING

BUNA-N

VITON

M121223-1

M121223-2

M121233-1

M121233-2

M121243-1

M121243-2

13

a

b

c

d

BODY SUB

WELD SCH.XXH

WELD SCH.160

SCREW LP

SCREW NUE

FLANGED RAISED FACE

FLANGED RTJ

M121323-10

M121323-11

M121323-20

M121323-21

M121323-30

M121323-31

M121333-10

M121333-11

M121333-20

M121333-21

M121333-30

M121333-31

M121343-10

M121343-11

M121343-20

M121343-21

M121343-30

M121343-31

14

BODY CAP

Standard/Sour Gas

M121425

M121435

M121445

15

BODY STUD

4 req'd

M121525

M121535

M121545

16

BODY STUD NUT

4 req'd

M121625

M121635

M121645

17

GREASE FITTING

Steel, 1/8"PTF

-

-

-

18

GREASE FITTING

Steel, 1/8"PTF

-

-

-

Major repair kits includes Gate Packing, Wear Plate, O-ring, Gate, Stem Packing

Minor repair kits includes Gate Packing, Wear Plate, O-ring