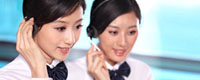 Tel: +86-534-5737702
Fax: +86-534-5340516
E-mail: [email protected]
Add: No.80 Changxing road, Economic Development Zone, Dezhou, Shandong, China
Skype: betterdrilling2008



Product name : Vertical Cutting Dryer

Model No. :

Quality Standard : #API & ISO

Origin : CN

Package : Plywood case / Steel Pallet

HS code : 8431431000
Details:

VERTICAL CUTTING DRYER

-Also called vertical centrifuges, widely used in oilfield drilling waste recycling processing;
-VCD can reach the performance of oil on the cuttings (OOC) to be 3 % ~5% to meet the requirements of environmental protection;
-Capacity up to be 50 tons per hour;
-Especially for drying oil-based and compound-base drilling cuttings mud, also water-based drilling fluid
-Drying drilling solids from oil or synthetic base fluids by centrifugal force;
-A stainless steel screen bowl traps "wet" solids and accelerates them up to 900 RPM and 420G;
-Tungsten carbide protects the flights from abrasive solids and ensures long operational life;
-Strict balance testing for all major rotary components to minimize vibration & noisy;
-With individual oil lubrication system with automatic alarm for pressure limit. The main motor and oil pump motor is interlocked with each other for -avoiding the start of the main motor prior to the start of the oil pump motor;
-Screw conveyor equipped on the discharge for transporting the dry cuttings;
-Equipped brand screw pump for dryer cuttings cleaning.



Basic technical specification



Capacity: 30-50 t/h

Drying Efficiency: OOC≤5%

Screen Max. Dia.: 930mm

Screen Opening: 0.25~0.5mm

Rotation Speed: 0~900 rpm

Oil tank volume: 48l

Air Knife input pressure: 0.69Mpa

Air knife input capacity: 1.8m3/m

Main motor power 55(75HP)

Oil pump power 0.55(0.75HP)

Discharge Auger power 4kw(5HP)

Flushing pump: on request 1 set, power 3KW(4HP)

Ex standard ExdIIBt4/IECEX/A-TEX

Electric Cabinet PLC+Positive pressurized

Weight 4400kgs Dimension: 2640x1810x1650mm

For more details, please contact our sales.