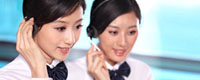 Tel: +86-534-5737702
Fax: +86-534-5340516
E-mail: [email protected]
Add: No.80 Changxing road, Economic Development Zone, Dezhou, Shandong, China
Skype: betterdrilling2008



Product name : PD45/PD55 Mud Pump Bladder

Model No. : PD45/PD55

Quality Standard : API & ISO

Origin : CN

Package : Plywood case / Steel Pallet

HS code : 8413910000
Details:
BETTER is specialized in supply series of mud system equipment, also supply mud pump bladders, interchangeable with EMSCO PD series, which are dependable and reliable with API connections.

The replacement pulsation dampener rubber bladder is suitable for oil based, water based drilling fluids.

Pulsation dampener bladder assy.: Diaphragm (bladder), Stabilizer, plate, screw, lock washer

Nitrogen charging tools: charging valve, gauge, charging hose assy.

Type and size available:

EMSCO PD43/45 P/N: 6922-0086-00
EMSCO PD53/55 P/N: 6922-0003-00, P/N: 6922-0003-01. P/N: 6922-0109-00

Discharge pulsation dampener bladder available for Mud Pump 3NB-1000/1300 (3NB), 3NB-1600, EMSCO F-500/800/1000(PD-45), EMSCO F-1300/1600(PD-55) , BOMCO F-500/800/1000(KB-45), BOMCO F-1300/1600(KB-75), SL-1300A, F-600, F-350

Suction bladder available for F-500/800/1000/1300/1600
For more details, please contact our sales.