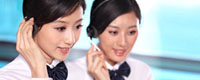 Tel: +86-534-5737702
Fax: +86-534-5340516
E-mail: [email protected]
Add: No.80 Changxing road, Economic Development Zone, Dezhou, Shandong, China
Skype: betterdrilling2008



Product name : Chiksan style Longsweep Swivel Joint

Model No. : style 10,20,30,50,60,80,100

Quality Standard : #API & ISO

Origin : CN

Package : Plywood case / Steel Pallet

HS code : 8431431000
Details:

BETTER Longsweep Swivel Joint
FMC Chiksan style Longsweep Swivel Joint API 6A/16C approved with reliable interchangeability and reliable quality

We could supply series of integral forged high pressure pipe fittings for Flowline Fittings and Manifolds in accordance with API 6A, 16C. Including hammer union, union crossover adaptors, union bull, bull plug, tee, cross, 5-block, 6-block, Flange to wing adapters, wing to wing adapters, flange to union crossover, long-radius swivel joint, short-radius swivel joint, pup joints, cementing & circulating hoses incorporate swivel joint, steel hose loop, all these parts are alloy steel integral forged, with reliable performance to suit any high pressure condition..

Longsweep Swivel Joint
Long-radius Swivel Joint is metal pipe joints with ball bearings to realize 360 degree rotating, designed basing on US SPM/FMC Chiksan Swivel Joint, especially for abrasive applications such as fracturing, choke-and-kill lines, cementing and circulating hoses, acidizing, and test lines; for high pressure and Extra high pressure from 6000 to 20000psi with Union and Female line pipe threads end connections in Silver, Olive Green, Black, Red, Light Blue. There are 9 basic styles or configurations. These styles permit 360degree rotation and movement in one, two, or three planes, and can be assembled using two or more standard pieces to meet the standard of API 6A PLS3,PR2, and connection completely interchangeable with FMC products.

Technical Parameter-
Working Pressure Scope: 42Mpa-140Mpa
Nominal Size: 1"-4"
Working Temperature: -29-121 C°(PU)in different color of red, green, blue, siver.
Medium: Standard Trim or H2S
Performance level: PLS3, PR2
Material: high strength alloy steel 35 CrMo heat treated
ACME thread to ensure 100% interchangeability with FMC/SPM company designed products
Standard: API Spec 6A or NACE MR 0175
Connection type: Thread Tr100 x 12, Thread Tr100 x 8, Hammer union Fig.602, Fig.1002, Fig.1502 in M x M, F x F, M x F.

Standard Model including-
Style 10 F x M, M x M
Style 20 F x M, M x M
Style 30 F x M, M x M
Style 40 F x M, M x M
Style 50 F x M, M x M
Style 60 F x M, M x M
Style 70 F x M, M x M
Style 80 F x M, M x M
Style 100 F x M, M x M


BETTER still supply Swivel Joint Repair kit for Standard or H2S service, which includes packing set, ball plug, steel balls, set screw, O-ring, lube plug, snap ring, grease retainer.