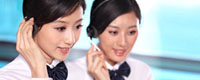 Tel: +86-534-5737702
Fax: +86-534-5340516
E-mail: [email protected]
Add: No.80 Changxing road, Economic Development Zone, Dezhou, Shandong, China
Skype: betterdrilling2008



Product name : SPM style Plug Valve & Repair Kit

Model No. : BT-PV UTL150

Quality Standard : #API & ISO

Origin : CN

Package : Plywood case / Steel Pallet

HS code : 8481804090
Details:
BT-PV UTL series Plug Valve and Repair Kit
WECO UTL style Plug Valve with reliable quality and top security API 6A approved

BETTER provides API 6A standard Plug Valve with standard Male and Female end connections, and a standard service rating up to 15000psi NSCWP. Plug valve provides flow control for oilfield applications such as cementing, fracturing, aciding, coiled tubing, sand control, and manifold trailers. Manual and Hydraulic operation available for standard and sour gas application. To meet the level standard of PLS3 and PR2, and can be interchangeable with SPM's products.

BETTER low torque and high pressure plug valve are made of high quality and high strength structural alloy steel. Strict heat treatment ensures even metallographic structure and loading capacity. The materials completely conform to USA ASTM and AISI standards and to be produced according to API Spec 6A. The connection available in LP thread, Tubing thread, butt weld, and non-pressure sealing end.

Specification
Size:
1" Plug Valve Low Torque (1 x 1) Male x Female FIG1502
1" Plug Valve Low Torque (1 x 2) Male x Female FIG1502
2" Plug Valve Low Torque (2 x 2) Male x Female FIG1502
3" Plug Valve Low Torque (3 x 3) Male x Female FIG1502
Cold working pressures: 42Mpa (6000Psi), 70Mpa (10000Psi), 105Mpa (15000Psi).
Connection type: hammer union (Fig.602, Fig.1002, Fig.1502 MXM, MXF, and FXF), LP female thread and LP external thread and the plug valve with bottom base can be designed upon the client's request.

Plug Valve Repair Kit Interchangeability
Plug valve repair kits can be provided for standard service, or low temperature and sour gas condition. These repair kits are replaceable and interchangeable for Weir SPM™, FMC™ 2" and 3" DR plug Valve, which is including plug, seal segment, side segment, elastomer seals, and grease fittings in drawing no. of 9, 10,11,12,13,14,15,16 and 21.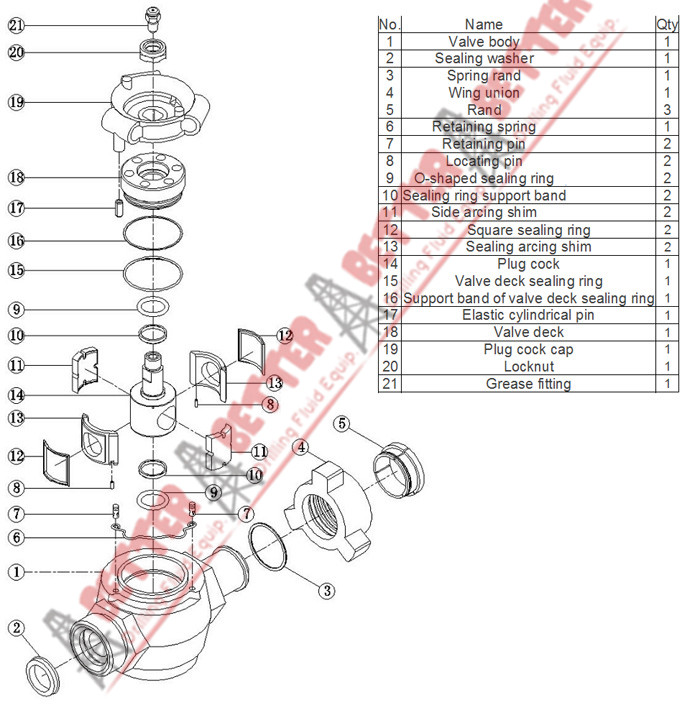 Plug Valve Repair Kit List

Name

1"×2"plug valve

2"×2"plug valve

3"×3"plug valve

Qty.

105Mpa
15000psi

70Mpa
10000psi

42Mpa
6000psi

105Mpa
15000psi

70Mpa
10000psi

42Mpa
6000psi

105Mpa
15000psi

70Mpa
10000psi

42Mpa
6000psi

Side segment

2

2

2

2

2

2

2

2

2

Seal segment

2

2

2

2

2

2

2

2

2

Inner seal and Outer seal

2

2

2

2

2

2

2

2

2

Plug

1

1

1

1

1

1

1

1

1

Lock nut, Hex

1

1

1

1

1

1

1

1

1

O-ring for body cap

1

1

1

1

1

1

1

1

1

O-ring for plug

1

1

1

1

1

1

1

1

1

Nylon backup ring

1

1

1

1

1

1

1

1

1

Grease Retainer Ring

1

1

1

1

1

1

1

1

1

Grease fitting

1

1

1

1

1

1

1

1

1