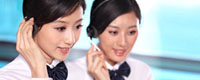 Tel: +86-534-5737702
Fax: +86-534-5340516
E-mail: [email protected]
Add: No.80 Changxing road, Economic Development Zone, Dezhou, Shandong, China
Skype: betterdrilling2008



BETTER could offer a complete scope of solid control equipment to meet all the drilling-waste management needs, from optimized solid control, recycling and recovery, to treatment and disposal. BETTER has the capacity of providing one-stop drilling fluid solution for the worldwide drilling contractors and strive to develop to be a world-class solids control-cuttings management-drilling fluid processing equipment supplier. Our unique shaker screens design and production enhances our price advance and excellent performance.